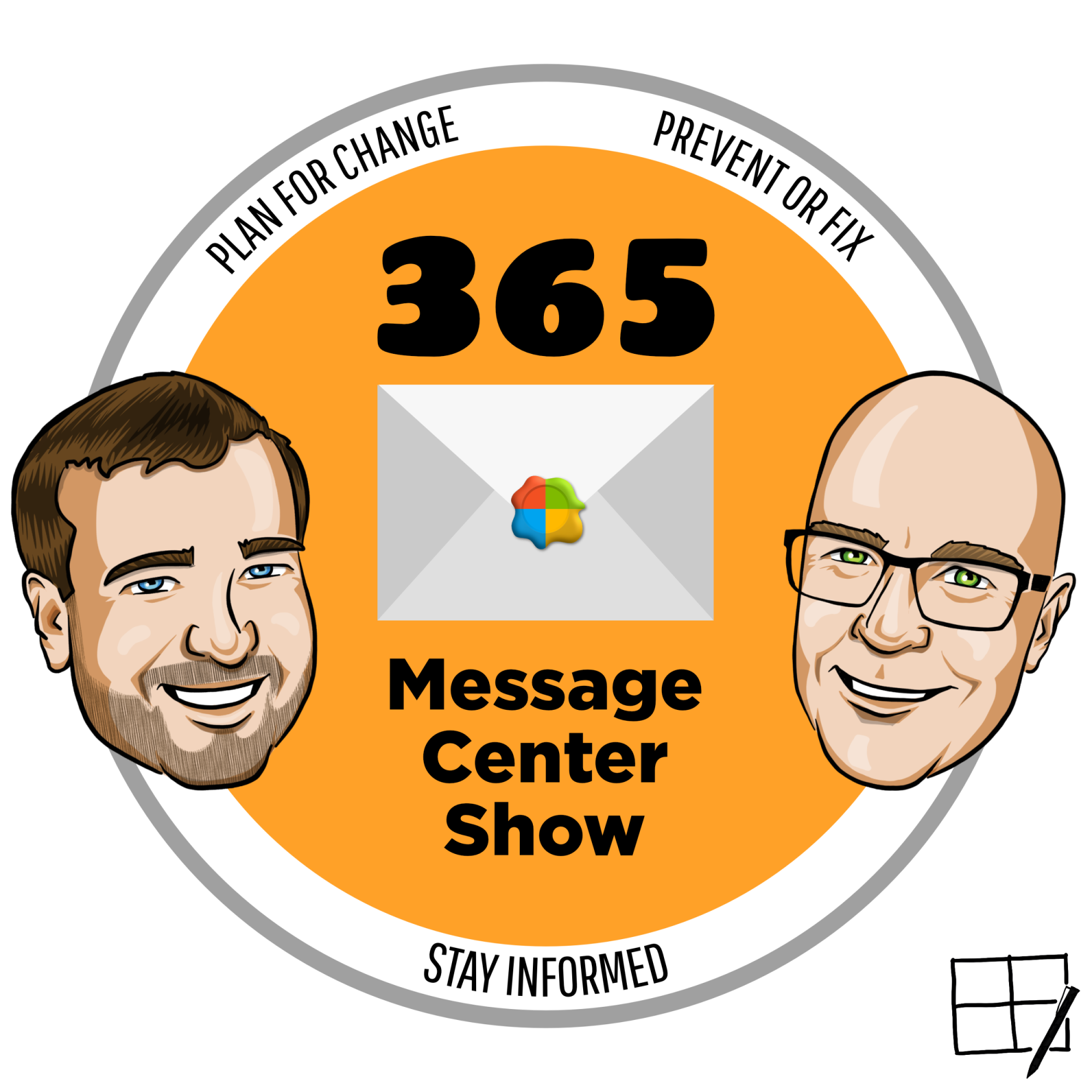 Create a new Microsoft Team based on a template and get your team off to the right start. 13 new base templates will soon be available to support activities such as managing a project, onboard employees. Use one of the 13 or as an admin, create your own template. Set channel structure, Team level settings, pin tabs and pre-install apps to show in a template.    
- Microsoft Teams: Windows 10 native notifications in Teams AND
Introducing macOS native notifications in Teams    
- Introducing Microsoft Teams templates    
- Organizational branding of Teams custom apps store    
- Search Yammer using the Teams Communities app    
- Teams meetings, end of meeting notification    
- Turn off message preview for chat notifications in Teams    
- Flow Admin Center unavailable    
Join Daniel Glenn and Darrell as a Service Webster as they cover the latest messages in the Microsoft 365 Message Center.  
Follow us!   Twitter - Facebook - LinkedIn
Check out Daniel and Darrell's own YouTube channels at:    
Daniel - https://www.youtube.com/DanielGlenn     
Darrell - https://www.youtube.com/modernworkplacescenarios