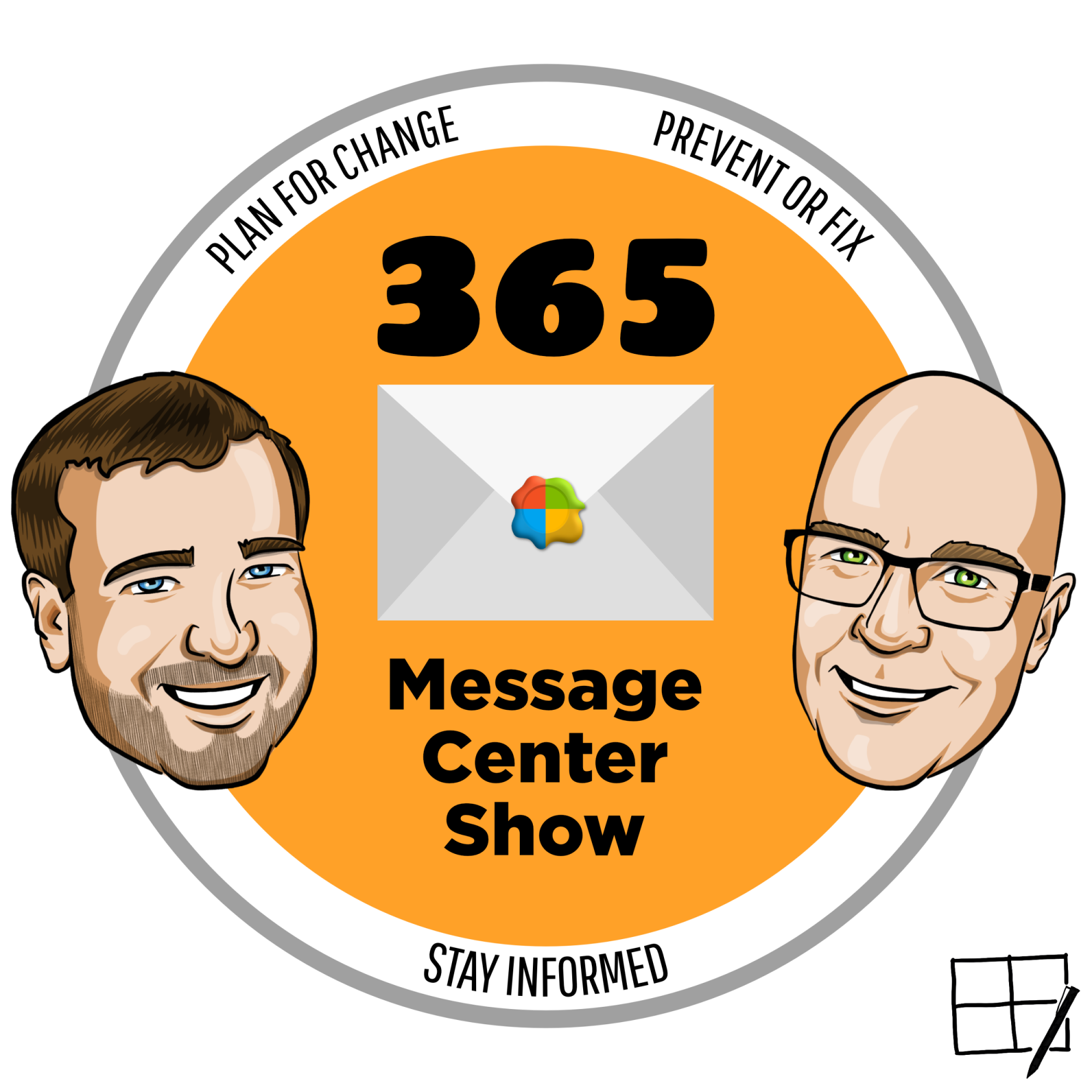 To reduce load on Microsoft 365 services as the World works from home, some features are reducing functionality, sync frequencies reducing and meeting recordings render in lower resolution. It's only a temporary move. Microsoft were planning to increase capacity, but not as suddenly as has occurred in recent weeks. Keep safe. Stay home. Flatten the curve.    
Also on the show:    
- Syncing files used by local computer in OneDrive    
- Structural navigation caching in SharePoint    
- Update for Office 365 ProPlus    
- New authentication method for OneDrive on MacOS    
- Kaizala API usage limited to only org-mapped groups    
- Microsoft Teams increases membership limit to 10K    
- Change header behavior for modern SharePoint and hub sites.    
Join Daniel Glenn and Darrell as a Service Webster as they cover the latest messages in the Microsoft 365 Message Center.    
Check out Daniel and Darrell's own YouTube channels at:    
Daniel - https://www.youtube.com/DanielGlenn     
Darrell - https://www.youtube.com/modernworkplacescenarios