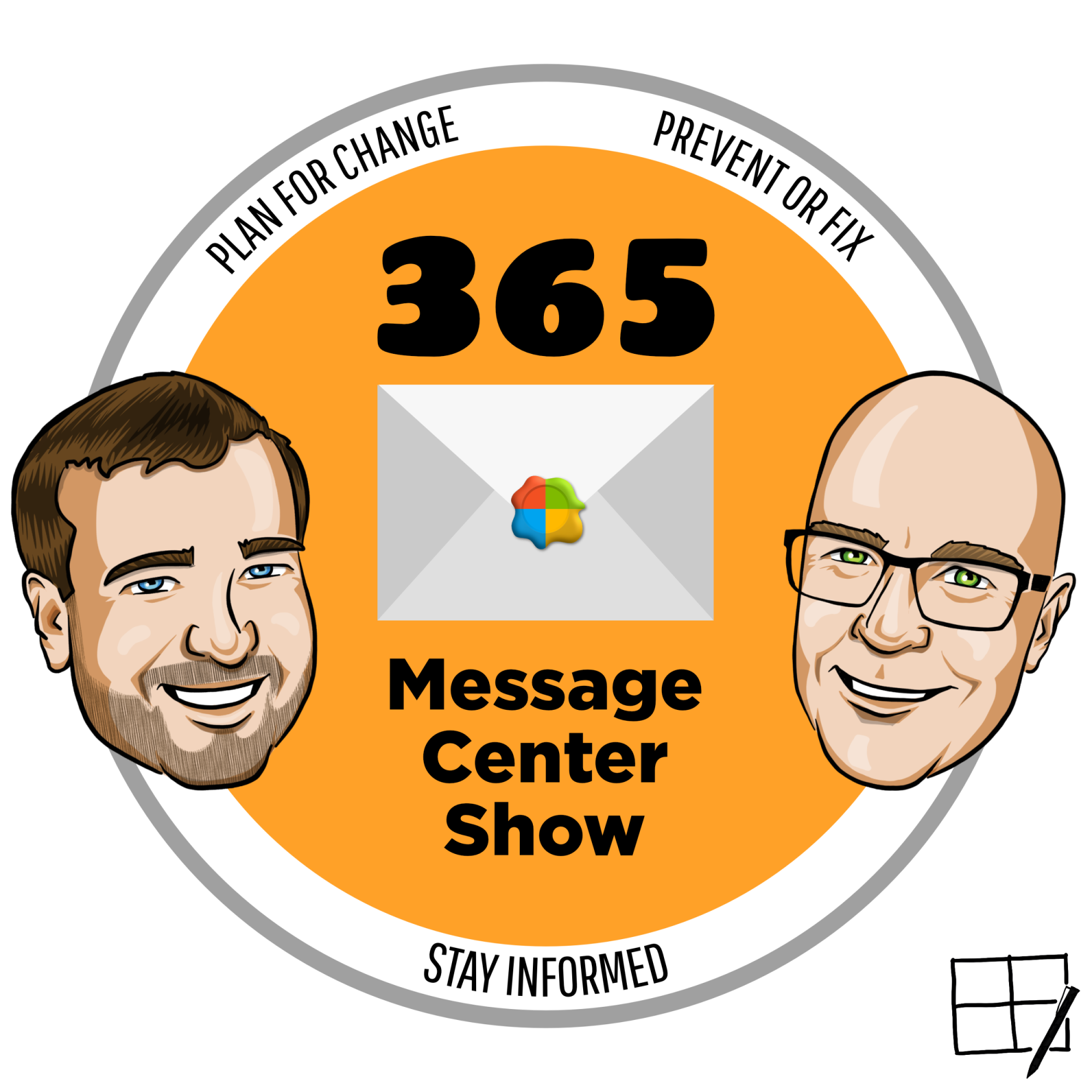 The OneDrive Copy Link window changes to streamline assigning and managing permissions. Custom backgrounds finally arrive in Teams mobile for Android. Mirror your video in Teams meetings to make text readable (online teachers cheer loudly).   
In this episode:    
OneDrive / SharePoint updates    
OneDrive: Sharing experience - "Copy Link"   
Improvements to SharePoint pages authoring      
Teams Messages      
Custom Backgrounds are now on Android Mobile      
Transcription in 1:1 VOIP Calls      
(Updated) Mirror my video      
Quick Mentions      
(Updated) Refreshed Microsoft Whiteboard client experience coming soon      
(Updated) View Switcher- a new dedicated menu of view options in Teams Meetings      
Call-Back - Available today      
Microsoft Teams: A new search results page is coming      
Join Daniel Glenn and Darrell as a Service Webster as they cover the latest messages in the Microsoft 365 Message Center.  
Follow us!   Twitter - Facebook - LinkedIn
Check out Daniel and Darrell's own YouTube channels at:    
Daniel - https://DanielGlenn.com/YT
Darrell - https://www.youtube.com/modernworkplacescenarios