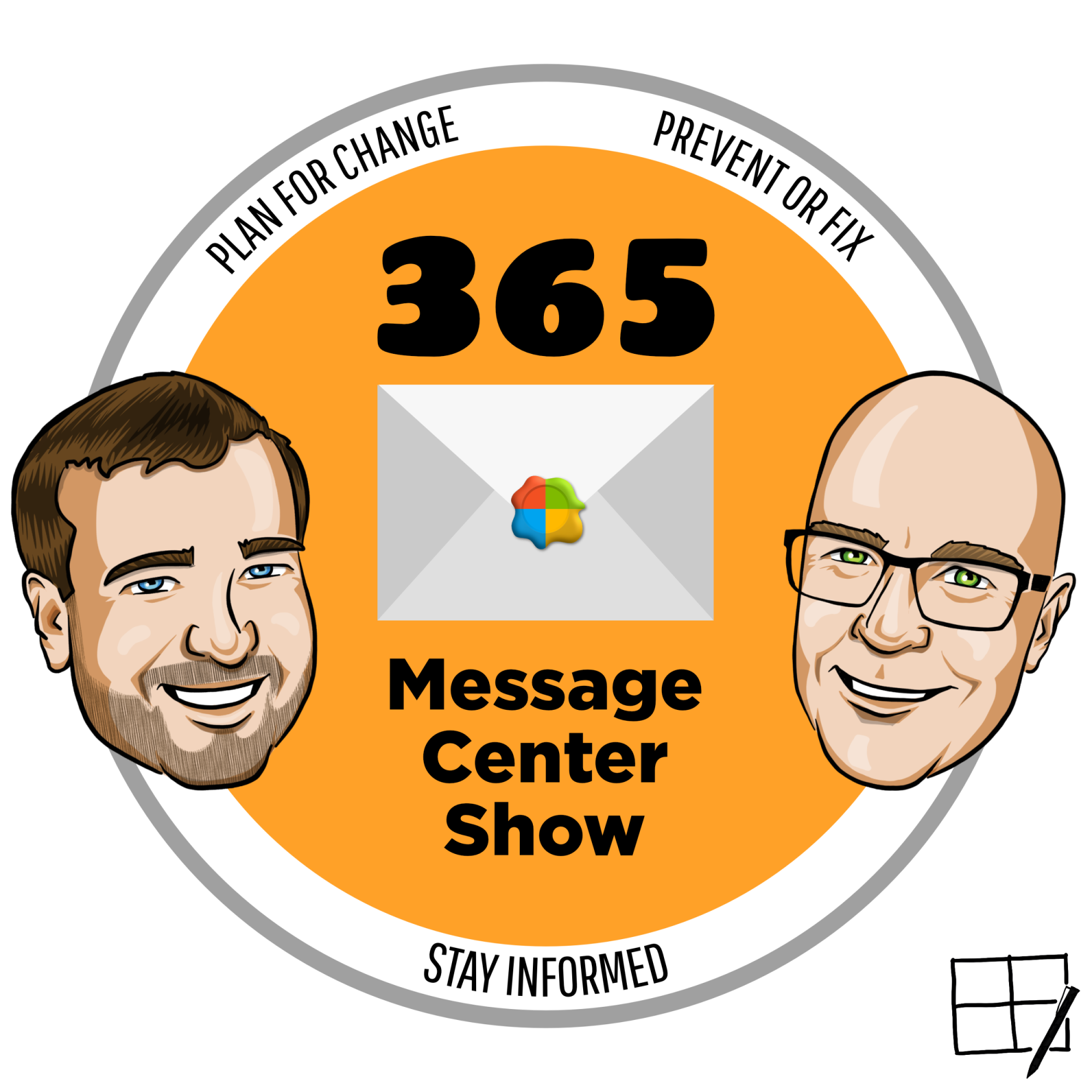 ***Please fill out our short Listener poll. URL is in the episode. We would love to hear from you!!***
Skype for Business users who use Teams in Islands mode can schedule meetings from Outlook with either Teams or Skype. With this new policy, you can specify that meetings scheduled from Outlook will take place on Teams only.    
Also on the show:    
- Teams meeting call and meeting chat size to increase to 350    
- Microsoft Stream cloud recordings regional storage control    
- Outlook on the web - In-product notification of full inbox    
- SharePoint document library and list form improvements    
- Microsoft 365 Apps on Windows 8 and Windows Server 2012    
- Office What's New management card available for Microsoft 365 admin center    
Join Daniel Glenn and Darrell as a Service Webster as they cover the latest messages in the Microsoft 365 Message Center.    
Follow us!   Twitter - Facebook - LinkedIn
Check out Daniel and Darrell's own YouTube channels at:    
Daniel - https://www.youtube.com/DanielGlenn     
Darrell - https://www.youtube.com/modernworkplacescenarios