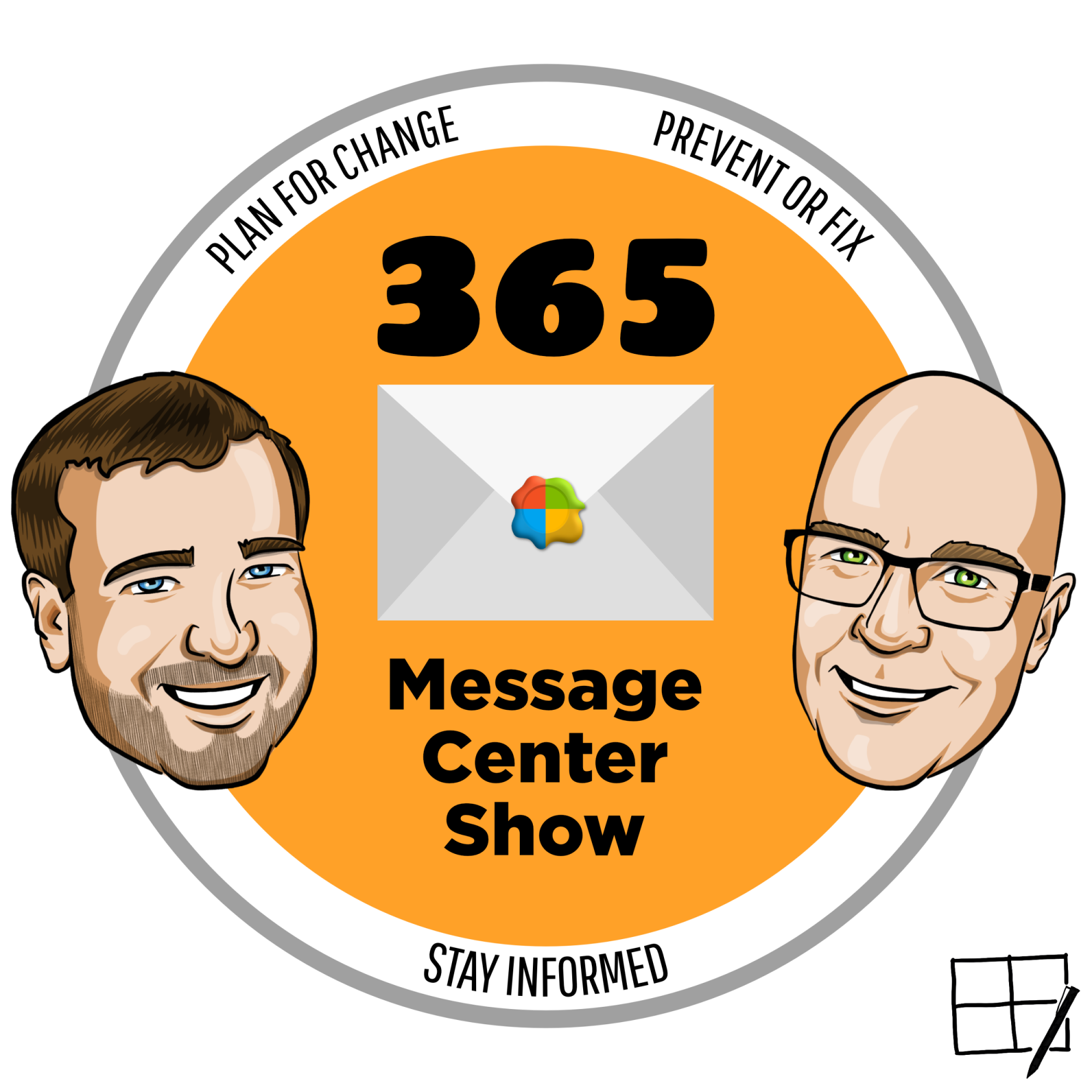 Access to Teams meetings becomes easier and more secure with meeting ID's and passcodes. Teams Chat with self will let you leave a note for yourself using Chat. You'll also be able to start a Loop on your own and prepare it before sending it. What else to we have lined up this week?    
In this week's show:    
- We're improving search usage reports with Microsoft Search     
- Microsoft Feed on the Outlook Mobile Search Page     
- Join Meetings by a Meeting ID and Passcode     
- Inline Suggestions Available While Composing an Email or Meeting Invitation in Outlook on the Web     
- New Location for Key Functions and Direct Access to Other Microsoft 365 Apps in Outlook     
- Teams Chat with self     
- Microsoft Teams Connect shared channels general availability     
- SharePoint: Updates to Channel Site to Display Site Permissions           
Join Daniel Glenn and Darrell as a Service Webster as they cover the latest messages in the Microsoft 365 Message Center.  
Follow us!   Twitter - Facebook - LinkedIn
Check out Daniel and Darrell's own YouTube channels at:    
Daniel - https://DanielGlenn.com/YT
Darrell - https://www.youtube.com/modernworkmentor