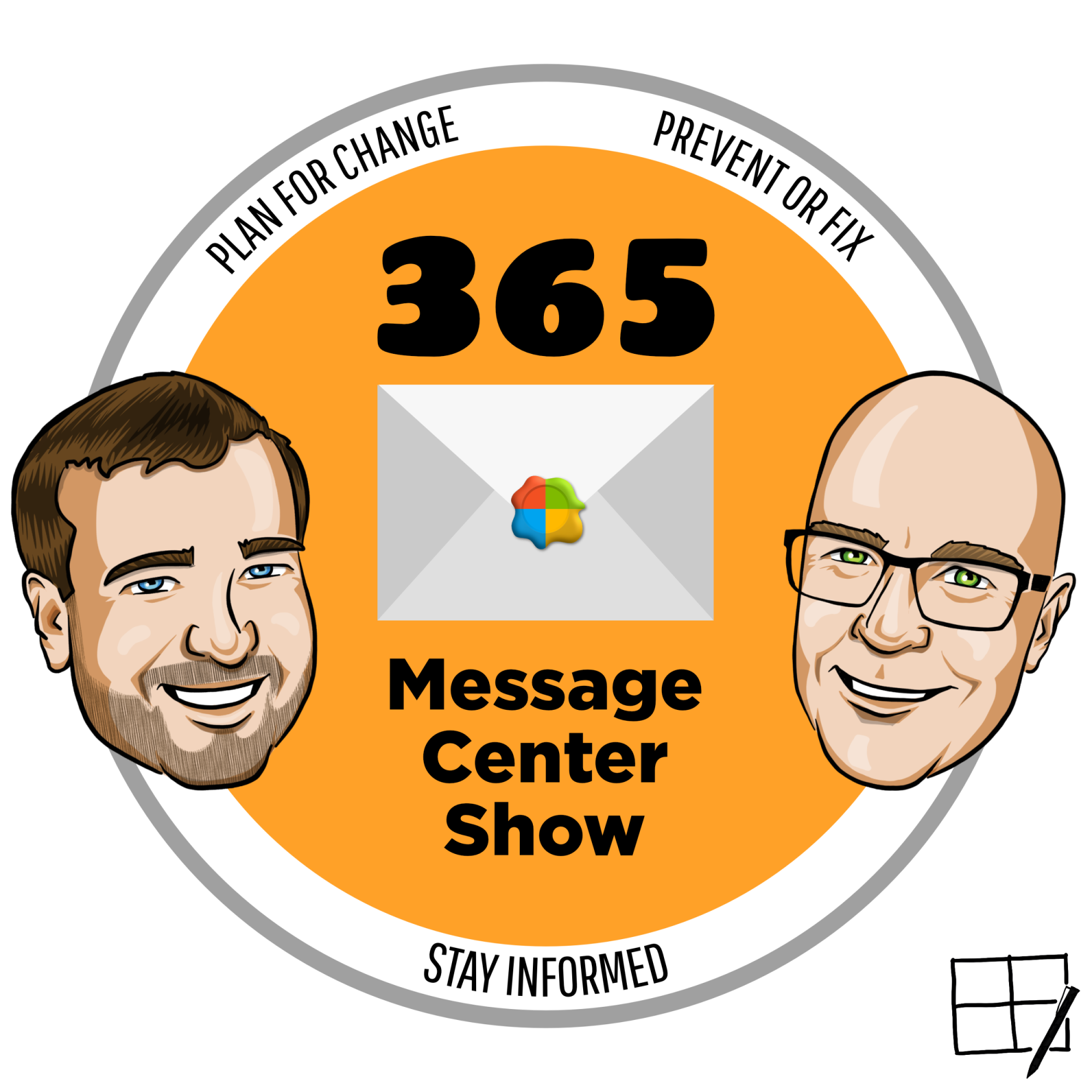 Skip a week of the 365MCS and look at all the messages waiting. Daniel and Darrell are going to try to smash through our picks and bring you up to date. Or maybe you could bring us up to date. Either way, catch this episode for an admin-heavy series of messages. Even some about the Message Center itself.        
Also on this week's show:    
- Forms distribution and email notification feature    
- (Updated) Updating default tenant-level tag management settings    
- Teams app setup policy group assignment    
- Final Reminder: Important updates are available for Microsoft To Do apps    
- Microsoft Office default change – Blocking VBA macros in files from the internet    
- Yammer Communities Expiry Autorenewal    
- Yammer Administrator Role in Azure Active Directory    
- Admin enhancements for the new Yammer    
- Announcing public preview of Tenant-level analytics for Power Automate (cloud flows)    
- Updated feedback experience in Message center posts    
- Manage apps using the new Apps site (SharePoint Online)    
- Message Center Email Notification Changes    
- Microsoft Teams: Chat density    
Join Daniel Glenn and Darrell as a Service Webster as they cover the latest messages in the Microsoft 365 Message Center.  
Follow us!   Twitter - Facebook - LinkedIn
Check out Daniel and Darrell's own YouTube channels at:    
Daniel - https://DanielGlenn.com/YT
Darrell - https://www.youtube.com/modernworkplacescenarios