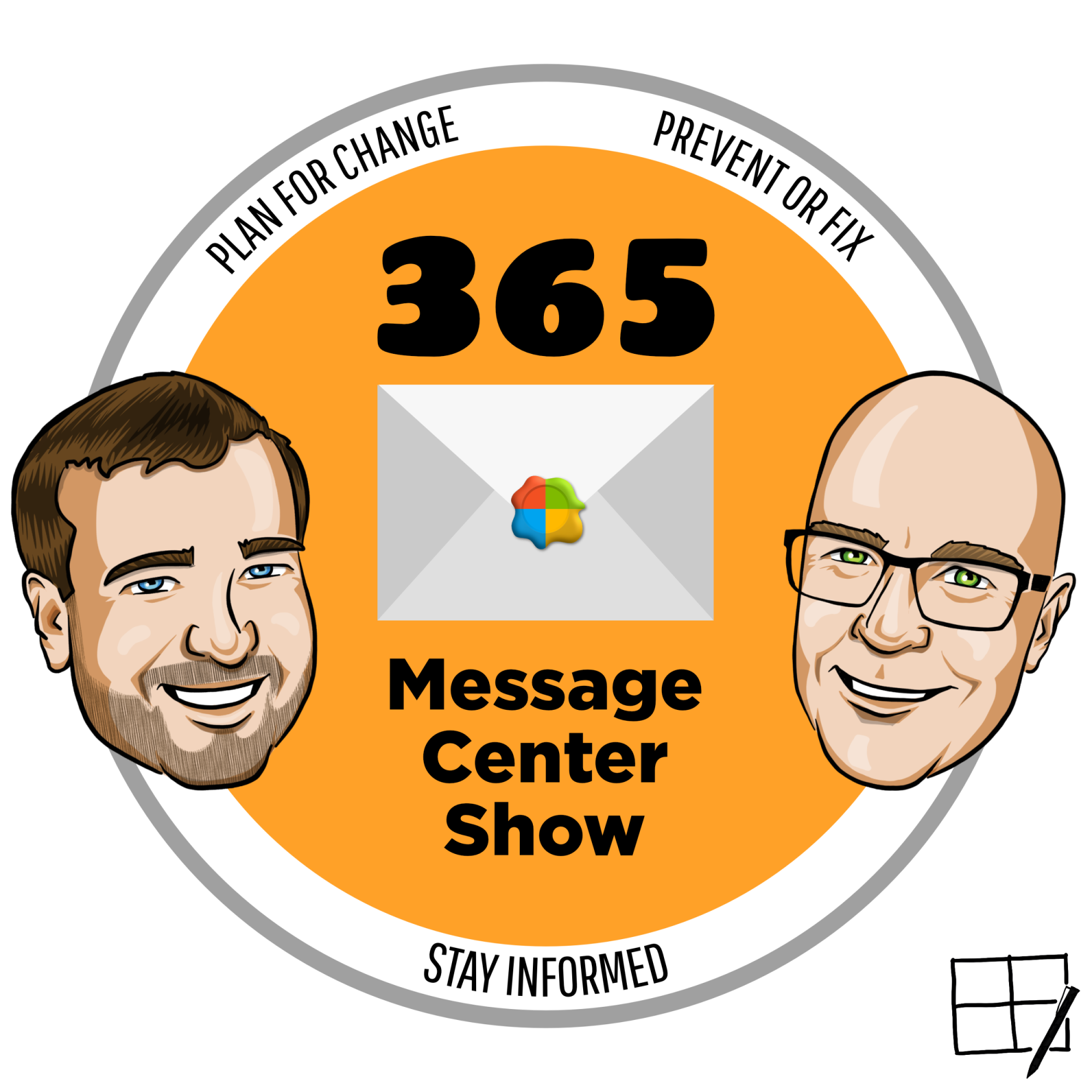 Welcome your attendees with your organization's logo in Microsoft Teams meeting lobby and pre-join screens. This small change confirms the organization the meeting is being hosted by. Available to meeting organizers using an Advanced Communication license.    
- Teams custom meeting images    
- Introducing floating call controls in Teams meetings
- Change to the minimum iOS system requirements for Outlook for iOS and watchOS    
- Teams meeting participant report updates        
- Updates to Discover name, feed in Outlook for iOS    
- Introducing Yammer reactions    
Join Daniel Glenn and Darrell as a Service Webster as they cover the latest messages in the Microsoft 365 Message Center.       
Follow us!   Twitter - Facebook - LinkedIn
Check out Daniel and Darrell's own YouTube channels at:    
Daniel - https://www.youtube.com/DanielGlenn     
Darrell - https://www.youtube.com/modernworkplacescenarios