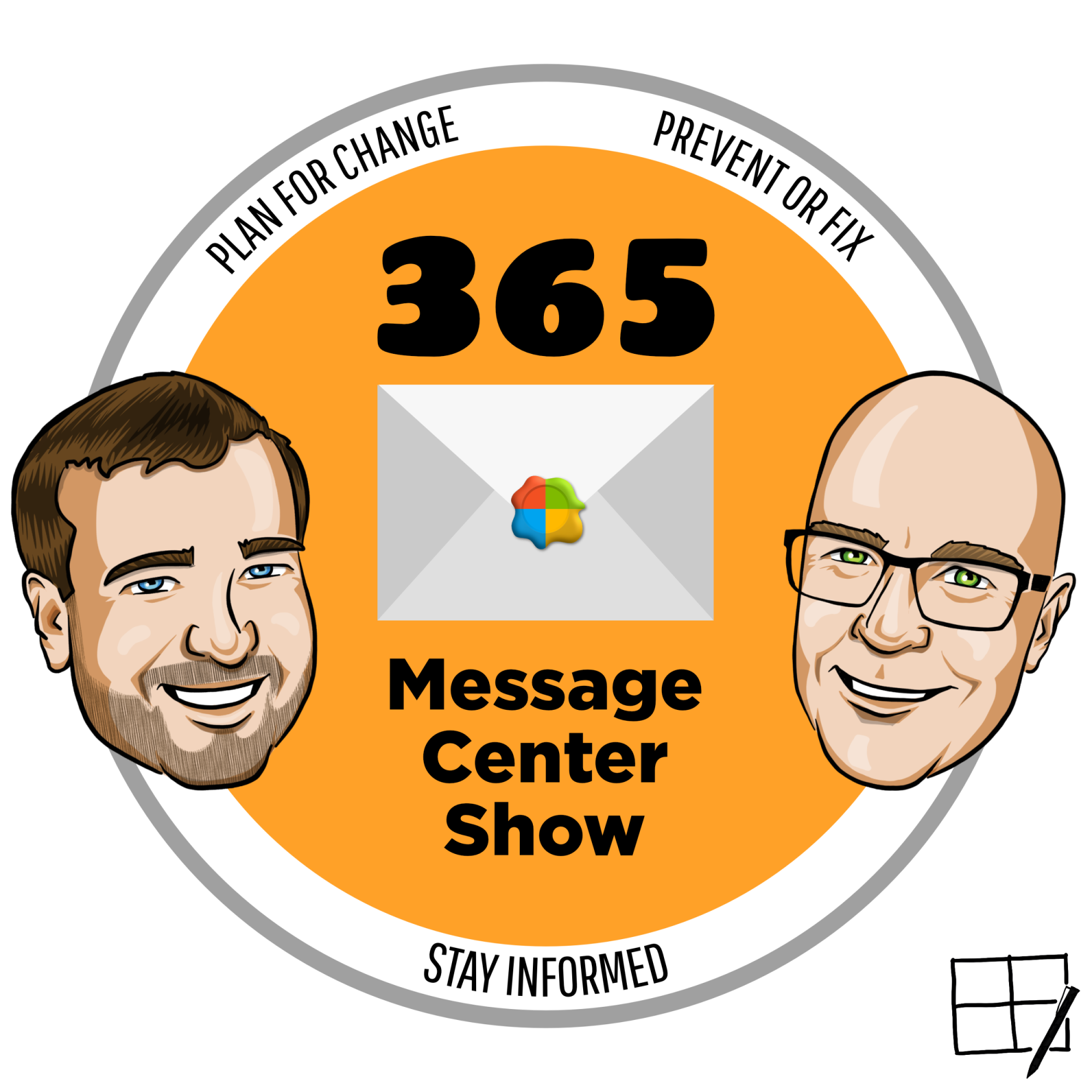 It's #MSIgnite week. Updates and announcements are starting to come in thick and fast. To make the 365MCS messages easier to catch up with, we're grouping them together in their app or service. Outlook, Microsoft Stream, SharePoint, Microsoft Teams, Visio, and Planner new functionality!
In this episode:    
Outlook updates
- Text predictions in Outlook for iOS & Android - MC293771
- Editor for Outlook iOS - MC294741
- New Experience updates and Microsoft 365 app access - MC294739
Stream updates
- Generate Captions On-Demand for Stream built on SharePoint - MC293774
SharePoint updates
- New Feature: SharePoint spaces Embed web part - MC294527
- New Microsoft 365 Lists entry point in the SharePoint app bar - MC295021
Microsoft Teams updates
- New file sharing experience in Microsoft Teams - MC294746
- Microsoft Teams tab actions are moving - MC295024
Visio update
- General availability: Microsoft 365 now includes the core functionalities of Visio - MC295017
Planner update
- Rich text and images in Planner task notes - MC295027
Call-Back
- Live Components in Teams Chat - MC270177
Prepare your people for this change. Download done-for-you resources such as a News page, images and promo video at Live Components In Microsoft Teams Chat | The Way We Work
Join Daniel Glenn and Darrell as a Service Webster as they cover the latest messages in the Microsoft 365 Message Center.  
Follow us!   Twitter - Facebook - LinkedIn
Check out Daniel and Darrell's own YouTube channels at:    
Daniel - https://DanielGlenn.com/YT
Darrell - https://www.youtube.com/modernworkplacescenarios